When it comes to your HVAC, environmental friendliness comes in many different forms.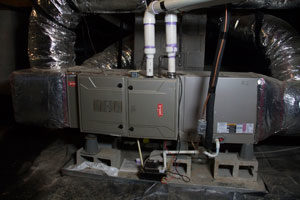 When homeowners think of investing in environmental friendliness, their minds might wander to overpriced appliances or complicated solar panel systems. While alternative energy sources are excellent options, not all homeowners have the physical or financial means to afford them. But you may be surprised to learn you don't have to go so extreme to be kinder to the environment.
Conserving energy in your home is easy if you start with small changes. For example, you can commit to use more modern, energy-efficient products that are proven to impact the environment less. This can be the beginning of saving money and improving energy efficiency in your home.
Here are some additional factors to consider in your efforts to increase environmental friendliness:
EPA CertificationEnvironmentally friendly products are neither overpriced nor are they hard to find, despite the common assumptions. In fact, many businesses are complying with new standards and starting to carry multiple energy efficient options. When it comes time to replace an outdated system, make sure to ask about the energy efficient ratings. Knowing this can save you money on a monthly basis with an investment in updated technology.
Recycling ServicesIf you are in the market for a new heating and cooling system, you might be wondering what to do with your old unit. Disposal of these items can be a little tricky, but it's important to look into recycling programs. These programs are designed to safely and easily dispose of these materials, re-purposing them for other uses rather than letting them sit in a landfill.
Environmentally-Trained TechniciansService policies are just as important as the products they protect. Knowing that your equipment will need maintenance, make sure that you are getting top quality clean air experts to keep your system energy efficient down the road.
Click here to get more information about the best HVAC products and practices for environmental friendliness.