Geothermal in Nashville, Brentwood, Franklin, TN and the Surrounding Areas
Everything You Need To Know About Geothermal in Nashville, Brentwood, Franklin, TN and the Surrounding Areas
Global warming is a growing concern for our planet. The quality of our air is rapidly falling while temperatures are skyrocketing. Everyone is trying to do their own part to reduce the impact we have on our climate. What if we told you that even your home comfort has a role to play? Have you ever considered going with Geothermal in Nashville, Brentwood, Franklin, TN and the Surrounding Areas?
How on earth do geothermal units help the environment?
It sounds strange to think that it does not use a ton of energy to keep your home comfortable. Geothermal units are rapidly becoming popular due to their greenhouse efficiency. Not to mention the affordability, and longer life spans compared to conventional forms of heating.
What Are Geothermal Units And How Do They Work
Geothermal units are essentially green heat pumps. Meaning that they provide both heating and cooling solutions while using a percentage of the normal energy a conventional system would use.
As you can imagine, investing into a geothermal unit comes with its own list of major advantages. By using less energy, your utility bills will be a fraction of what they are currently.
That is only the tip of the iceberg. These units are known to only break down once in a blue moon. The only thing that remains the norm when placed in comparison to conventional equipment is the yearly maintenance.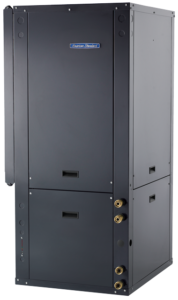 The only major problem with deciding to invest in a geothermal unit is that the upfront costs can be rather intimidating. When you go shopping for a unit, not only are you reducing your impact on the Earth – but you are also investing now to save tons of hard-earned money in the long run.
MJ Frick Company Inc. Is Here To Help You With Geothermal In Franklin, Brentwood, Nashville, TN, And Surrounding Areas
Geothermal units are rather new to the industry. Placed in combination with the high-investment cost of these units, finding the perfect contractor to handle the installation, and post-installation services is important.
Finding reliable contractors that have the training to handle geothermal in Franklin, Brentwood, Nashville, TN, and surrounding areas can be surprisingly difficult. Luckily, you have stumbled across a contractor that is ready to serve your needs.
At MJ Frick Company Inc. we always go through extraordinary measures to be pioneers in the industry. After all, we genuinely care about the quality of our workmanship, and, of course, the comfort that we bring into our customer's homes.
Which is why we are proud to say that our certified NATE technicians will be more than capable, and happy to help you with geothermal in Franklin, Brentwood, Nashville, TN, and surrounding areas.
All you need to do is get in touch with the team.
Get In Touch With The MJ Frick Company Inc. Team Today!
If you would like to find out more about our services, or the benefits of geothermal – get in touch with our friendly support staff today.
They will be happy to answer any questions that you may have. They can also help you schedule an appointment with our tech guys at a time that is convenient for you.
To get in touch with the team check out our Contact Us page. You can also call us directly at (615)-431-8095.