AC Maintenance in Nashville, Brentwood, Franklin, TN and the Surrounding Areas
Ensuring Your AC Runs Smoothly With AC Maintenance in Franklin, Brentwood, Nashville, TN and the Surrounding Areas
How often do you trust your AC in the summer? What happens on that one day when it decides to not provide that cool air you depend on? Don't stress about it – keeping that from happening is our job. MJ Frick Company Inc. can help keep your AC running smoothly throughout this summer season. We are here to provide premium AC maintenance in Franklin, Brentwood, Nashville, TN, and the Surrounding Areas.
You may be wondering, "Do I really need to worry about maintaining my cooling system?"
Yes! If you value the comfort of your home, without paying a fortune, AC maintenance is incredibly important. Getting our friendly technicians out to your home ensures your AC will never break down on you when you need it the most. It will also help reduce your utility bills, and increase the lifespan of your cooling system
We Take Our AC Maintenance A Bit More Seriously Than Most Contractors Out There
With over 31 years of experience in the industry, we have plenty of confidence when dealing with various cooling systems. Over this time, we have come to realize that nothing is more important than preventative maintenance.
That is the reason why we decided to set up a win-win maintenance club for customers who want to ensure their comfort is taken care of.
On a yearly basis, our technicians attend training to help them hone their craft. They are already registered, and certified with the North American Technician Excellence committee. Which helps us provide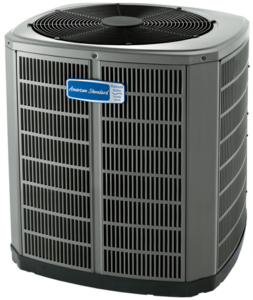 premium preventative AC maintenance in Franklin, Brentwood, Nashville, TN, and the Surrounding Areas.
At the end of the day, our club was created to help our customers save money when it comes to the comfort of their homes. If you would like to find out more, get in touch with us today.
What Are The Benefits Of Regular AC maintenance in Franklin, Brentwood, Nashville, TN, and the Surrounding Areas
Nearly every contractor goes on about how important maintenance is for your HVAC equipment. At least, it's mentioned just enough to make you wonder what the actual benefits of the process are, without the sugar coating. The good news is we value transparency, because that's the only element that has propelled our company to success throughout the years.
The first thing you should know about preventative maintenance is that you only have to worry about it once a year.
If you are facing skyrocketing utility bills, and frequent breakdowns, it is true that AC maintenance can help a great deal. Our technicians remove anything that may be causing your unit to overwork. In doing this, they decrease the energy needed to provide that cool breeze into your home.
The main benefit of preventative maintenance comes into the fold when your unit breaks down completely. The unforeseen need to repair your AC unit is stressful at best. If your budget is tight, things can get complicated.
But if you can prove that you have been on the receiving end of preventative maintenance from a qualified contractor each year, your warranty will help you get out of a sticky situation.
So why don't you save yourself the trouble, and get in touch with our experts today?
Schedule Your Appointment With Us Today
MJ Frick is a proven contractor that is passionate about the service we bring to our customers. We would love to help you with AC maintenance in Franklin, Brentwood, Nashville, TN, and the Surrounding Areas.
All you need to do is get in touch with our support staff. They can answer any questions that you may have. Of course, they can also help you schedule an appointment with our NATE certified technicians at a time that suits you.
Call us at (615)-431-8095. If you would like to see different ways to get in touch, you can check out our Contact us page. We are one call away from helping you guarantee the comfort of your home for the summer months to come.