Furnace Repair in Nashville, Brentwood, Franklin, TN and the Surrounding Areas
MJ Frick Company Inc. Is Here To Help You With Reliable Furnace Repair in Nashville, Brentwood, Franklin, TN and the Surrounding Areas
Laying in bed, watching your favourite series on Netflix, you begin noticing the heat in your home is dropping. You drag yourself out of bed to check what's wrong with your furnace. Oh no! It seems to be broken again! What are you going to do now? Take a deep breath. MJ Frick Company Inc. is here to help you with Furnace Repair in Nashville, Brentwood, Franklin, TN and the Surrounding Areas.
What is the most important thing to remember when repairing your furnace?
Regardless of whether something is drastically wrong with the unit, or it needs a slight adjustment, the right contractor makes all the difference. The last thing you want is a technician to come in and make the problem worse. That is why you want a reputable contractor helping you out. Don't worry, MJ Frick Company Inc. has got you covered!
How To Save A Fortune When It Comes To Repairing Your AC
Did you know that simply repairing your AC unit will save you a fortune? While the problem has been developing within, your unit has been working harder to provide the same comfort to your home. Overtime, you have probably noticed a spike in your utility bills due to this.
When our technicians sort the problem out, your machine will be under far less pressure. Meaning it will be able to provide the same level of comfort, without using as much energy.
The majority of repair jobs we get involve a completely broken down cooling system. Which is costly, not to mention a pain for our customers. What would you say if we told you that you could repair your furnace way before it breaks down?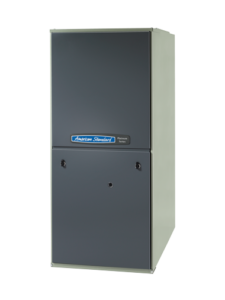 Don't worry – we know you can't predict the future.
Despite the common beliefs of homeowners, your cooling system never breaks down out of the blue. There are plenty warning signs if you know what to look out for. If you want to find out how to determine if your AC is going to break down, then get in touch with our support staff and ask them for help. They would be delighted to lend you their expertise.
Why Trust MJ Frick Company Inc. To Handle Your Furnace Repair in Nashville, Brentwood, Franklin, TN and the Surrounding Areas?
Your HVAC equipment is dependent on a quality contractor. Having experienced, certified technicians will ensure that your home comfort is in safe hands. Which is why you want MJ Frick Company Inc. handling your Furnace Repair in Nashville, Brentwood, Franklin, TN and the Surrounding Areas.
Our technicians have honed their skills for years, which is why we are proud to say that they are all NATE certified. We also ensure that they have annual training to stay up to date in the latest technologies of the industry.
In doing this, tagged with their years of practical experience – our technicians know how to pinpoint even the smallest of problems. Rest assured, you could not have come to a more trustworthy contractor for the comfort of your home.
Want to learn more about the team? Get in touch with us today!
Get In Touch With The Team Today!
Would you like our expertise to help you keep your home comfortable? All you need to do is call the team at (615)-431-8095. Don't enjoy phone calls? We got you covered. Be sure to check out our Contact Us page to see different ways you can get in touch with the team.