Air Conditioning Installation in Nashville, Brentwood, Franklin, TN and the Surrounding Areas
Done Right the First Time with MJ Frick
Air Conditioning Installation in Nashville, Brentwood, Franklin, TN and the Surrounding Areas is a big undertaking. Buying a new unit and getting it installed takes serious time and money. You can't trust this job to just anybody – you need a company that really knows what they're doing. You need a company with many years of experience and a knowledgeable team of professionals.
There are lots of heating and air conditioning companies in the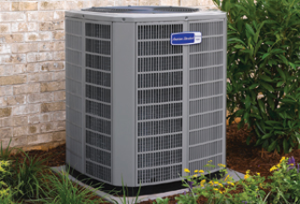 Greater Nashville area, so how do you know you're selecting the right company to do this important job? Frick guarantees your air conditioner installation will be handled by certified professionals who take their job very seriously.
We've Been Installing Air Conditioners for More Than Three Decades
There is nothing worse than paying for an Air Conditioning Installation that crashes a few days later. When Frick professionals perform the installation, there are fewer service follow-up calls. We thoroughly test the system after the installation to ensure everything is operating at peak performance. Not only that, but we review everything with you and make sure you understand how the system works. This not only benefits you, but also the life of the system.
How Do You Know When It's Time for a New Air Conditioner?
If your air conditioner is ten years old or not running properly after repeated tune-ups, it might be time to consider a new unit. Today's air conditioners are much more energy-efficient than those of years past, meaning you'll start to enjoy savings as soon as the installation is complete. All of our air conditioners proudly wear the Energy Star label, indicating that they are certified energy savers.
We offer a variety of air conditioning units that meet SEER ratings (Seasonal Energy Efficiency Ratio). This is a system designed by the federal government for measuring the efficiency of air conditioners. Some units may even qualify for local and federal tax credits.
Please contact M.J. Frick Co., Inc. today to learn more about our Air Conditioning Installation in Nashville, Brentwood, Franklin, TN and the Surrounding Areas.