Servicing Nashville HVAC For 31 Years You Can Trust MJ Frick
MJ Frick Co. is proud to have been serving the HVAC needs of the Nashville area for over 31 years we are the Nashville HVAC veterans. Dedicated to providing your family and your business with a quality service, that thousands of local residents have grown to count on and trust. Call us today and experience the MJ Frick difference.
Nashville HVAC Unit Repair
HVAC Unit Replacement
HVAC Maintenance
Furnace Repair
Residential HVAC
Commercial HVAC
Plumbing
Tankless Water Heaters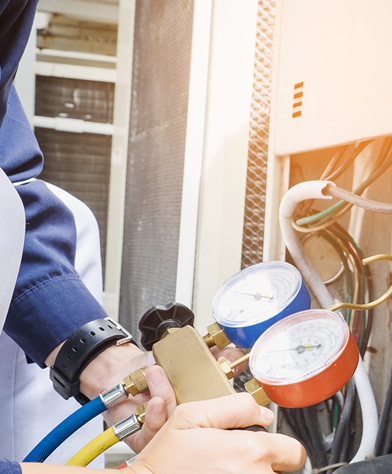 Installation, Repair & Maintenance
MJ Frick Co., Inc. has been serving the needs of Nashville HVAC repair and maintance for local residents and businesses for over 31 years. Dedicated to providing you and your family with the best possible service, count on MJ Frick for all your home's heating needs.
The Most Reliable Residential & Commercial Nashville HVAC Service
We offer our customers American Standard Heating and Air Conditioning repair & services, a leader in home heating and cooling equipment, we can ensure you will have the best products available to keep your family comfortable throughout the year. Each of our professional technicians is trained to provide superior installations and repairs on any make or model system. We expect our technicians to deliver professional, quick, and complete service to keep your systems operating at peak efficiency. It's all part of our tradition of service-ensuring your complete satisfaction.
Don't think of MJ Frick as just an HVAC company. We also offer our customers services that are sure to exceed your expectations. From repairs, installations, inspections, to gas & water line installations we do it all!
When you choose MJ Frick you are choosing professionals in the heating and cooling industry. With a high level of quality among or staff, you will always have the best in customer satisfaction. Our installers and technicians are regularly trained throughout the year.
You can always count on MJ Frick Co., Inc. for all of your HVAC needs in Nashville, TN.