Furnace Maintenance in Nashville, Brentwood, Franklin, TN and the Surrounding Areas
Don't Worry About Your Furnace; Let Us Help With Furnace Maintenance in Franklin, Brentwood, Nashville, TN and the Surrounding Areas
Did you know that a four-bedroom house can collect up to 25-pounds of dust per year? Not to mention your furry friends' (cat or dogs) hair. We all know just how bad that can get. There is only so much your air filters can do. That is why we want to help you with expert Furnace Maintenance in Franklin, Brentwood, Nashville, TN and the Surrounding Areas. Is maintenance really all that important?
Many homeowners decide to neglect regular maintenance on their HVAC units. After all, the mantra goes, "If it is working – don't try to fix it." The problem with neglecting preventative maintenance is that it can cost you a fortune in the long-run. The good news is you have found a reliable contractor ready to help you with premium maintenance services.
We Offer Premium Maintenance For Your Furnace
For the last three decades we have been faithfully helping residents in Tennessee keep their home comfortable all year long. It can get rather chilly during the winter, which is why the last thing you want is for your furnace to break down out of the blue.
The good news is that we can ensure this never happens to you with quality Furnace Maintenance in Franklin, Brentwood, Nashville, TN and the Surrounding Areas.
Over the years, we realized just how important it is to ensure our customers follow regular maintenance plans. The benefits are far too great to simply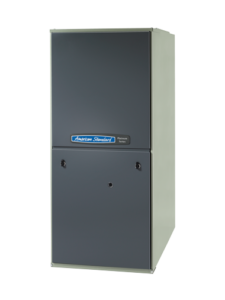 pass up on. That is why we decided to make a win-win maintenance club. Be sure to get in touch with our staff to find out more details about the club.
Why Is Furnace Maintenance in Franklin, Brentwood, Nashville, TN and the Surrounding Areas So Important?
We are sure that this is not the first time you have heard about furnace maintenance. Or how important it is for the efficiency of your unit.
The truth of the matter is if you want to save money while keeping your home comfortable in the winter, preventative maintenance is crucial.
When our technicians come in for a maintenance check-up, their priority is maximizing the performance of your machine. In order to do this we work tirelessly to reduce the stress your unit is under while keeping your home warm.
As a result, you will see a drastic cut in your monthly energy bills. The lifespan of your unit will also benefit thanks to regular maintenance.
So why not get in touch with us today? We offer affordable maintenance prices to keep your home warm during the winter.
Get In Touch With Our Expert Staff Members Today!
Call us at 615-431-8095. Our NATE certified technicians would be delighted to help you ensure your furnace is working optimally. Our operators can help you schedule an appointment with our technicians at a time that suits you. Be sure to check out our Contact Us page to see different ways to get in touch with the team.