Bathroom Plumbing in Nashville, Brentwood, Franklin, TN and the Surrounding Areas
M.J. Frick Offers Professional Bathroom Plumbing Services in Greater Nashville
Thinking about doing some Bathroom Plumbing in Nashville, Brentwood, and Franklin, TN or perhaps a bathroom remodel? Or maybe you're just changing some older plumbing fixtures and components? M.J. Frick has a complete team of certified, licensed plumbing professionals dedicated to performing bathroom plumbing projects. In addition, we also handle the repair or replacement of existing plumbing components. For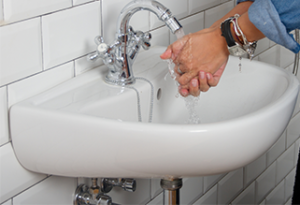 more than three decades we have been providing plumbing services, and we know our way around a bathroom like few other plumbers.
We Understand the Importance of Bathroom Plumbing
Bathroom plumbing projects are among the most important home improvements you can make. In most households, the bathroom toilet, tub, and sink must be functioning properly at all times. Your family depends on their proper functioning. So whenever there's a problem, turn to the bathroom plumbing professionals at M.J. Frick to put things right.
Common Bathroom Plumbing Issues
New bathroom shower, tub, or sink
Plumbing for existing toilet, tub, shower, or sink
Replacement of bathroom faucets and other components
The Bathroom is a Very Important Part of the House
The bathroom is one of the most important areas of the home. Everyone needs access to the bathroom throughout the day. We understand your need to have your bathrooms available to family members practically without interruption throughout the day. That's why we specialize in making bathroom plumbing repairs or new installations as quickly as possible. Whether you are installing a new tub, repairing a leaky toilet, or even repairing or replacing drain lines, we promise the job will be done quickly and correctly the first time.
Call Frick today to discussBathroom Plumbing in Nashville, Brentwood, and Franklin, TN and quick response to all your plumbing needs. Please call 615.431.8095 now to arrange for the M.J. Frick Co., Inc. plumbing professionals to come to your home anywhere in the Nashville area.