AC Service & Air Conditioning Repair Nashville
MJ Frick Company Inc. Is here to help you ensure your air conditioning works smoothly when you need it with AC service in Nashville.
Nashville TN AC repair is what MJ Frick specializes in. With over 31 years of experience, we are the veterans you need when your system breaks down. We make Nashville air conditioning repair a simple process. Our team of skilled technicians can perform any service a residential or commercial AC system may need. When you get an AC service we make sure that you get the most from your cooling system throughout the year. Get in touch with us today if you want to find out more about our premium Nashville, TN air conditioning service.
Fully Insured & Qualified AC Repair, Service & Installation Technicians
Often, our customers ask us to perform a simple service for them. For example, they hire us for an air conditioning service. Our technicians are dependable, they arrive on time, provide a firm quote before starting the job, and exceed all expectations. With thousands of Nashville AC units repaired and serviced MJ Frick is the most popular Nashville TN AC repair company. Keeping homes comfortable in all types of weather is what we do best.
MJ Frick Company Inc. Offers Every AC Service in Nashville, TN
Your AC cooling system is a complex machine. Did you know that even with the help of skilled technicians, it loses efficiency on a yearly basis? Now imagine how quickly the performance would drop without the help of our experienced technicians!
The good news is that we are here to help you keep your Nashville air conditioning unit working efficiently all year long. Our preventative maintenance services help reduce the stress that your unit is under.
Regular Air Conditioning Service Helps Save You Money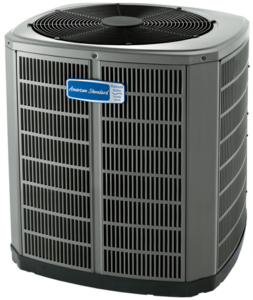 If you choose regular servicing you will notice a steep drop in your utility bills. It will also have a direct impact on the lifespan of your air conditioning system. Rest assured, when it comes to AC Service in Nashville, TN, and the Surrounding Areas, you have come to the right place.
We Help Customers Bring Comfort Into Homes
Even though we value helping our customers keep their homes comfortable throughout the year, we are passionate about helping homeowners bring comfort into their homes for the first time. Our AC technicians are trained on a yearly basis to ensure that they are up to date with the latest practices, making us one of the best contractors in Tennessee to help you install a brand new system in your home.
Of course, our expert technicians will be there for you each step of the way. From helping you find the right unit for your home, to providing a superior Air conditioning installation that is guaranteed to bring endless comfort into your home for years to come.
If you need a reliable contractor you can trust in the comfort of your home, why don't you get in touch with our team? Our actions speak louder than words.
Get In Touch With Our Nashville TN Air Conditioning Repair Team Today!
Would you like to find out more about our Nashville TN air conditioning service? Why not give us a call at (615)-431-8095. Otherwise, you can also check out our Contact Us page to see different ways to get in touch with the team.
If you would like to see what our customers think about the service we provide, feel free to take a look at our testimonials.