Residential Fujitsu Products and Services in Nashville, Brentwood, Franklin, TN and the Surrounding Areas
Fujitsu General Ductless Mini-Split Systems…Quietly revolutionizing energy-efficient home comfort
A comfortable home is a happy home. That's why thousands of families choose Fujitsu General Halcyon™ Ductless Mini-Split Systems for whisper-quiet, energy-efficient heating and cooling for their homes. These sleek units require no ductwork and allow for flexible, room-by-room temperature control. And with available utility rebates, the savings start on day one.
Wall Mounted
Features
As much as half of the energy used in your home goes to heating and cooling. So making smart decisions about a home's HVAC system can have a big effect on utility bills — and comfort. Systems 9RLS3Y, 12RLS3Y and 15RLS3Y are currently among the world's most efficient mini-splits in North America, with Seasonal Energy Efficiency Ratings of up to 33.0-SEER.
The RLS3 systems are packed with features specifically created to save you money – like Energy Saving Program, or ESP, a programmable remote control and inverter technology.
Operation From Anywhere
Wi-Fi enabled systems such as the RLS3Y and RLS3YH series can be controlled from anywhere using the FGLair app on a mobile device.
Slim Duct
Features
Slim ducts provide comfort cooling or heating for small room applications. Features include high efficiency up to 21.5 SEER, heating at low temperatures down to -5ºF, compact design, quiet operation, a standard wired remote control, and the ability to bring in fresh air.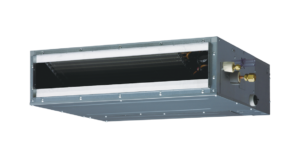 Inverter Technology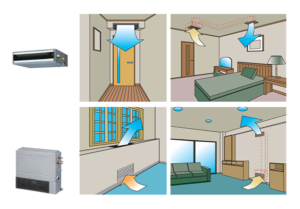 Through new, advanced technology, Inverter air conditioners are more economical to operate and quieter to run than conventional units. They can handle greater extremes in temperature, are smoother and more stable in operation, and reach the desired temperature faster than conventional air conditioners.
Floor Mount
Features
Floor mount systems are ideal for residential radiator replacements or any room with limited upper wall space, like a kitchen or sunroom.
Available in 9, 12 or 15,000 BTU, these systems are extremely energy efficient and reach ENERGY STAR®'s Most Efficient status.
Single zone floor mount heat pumps feature twin airflow for improved heat delivery and come standard with a designer remote control.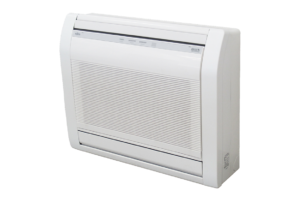 Compact Size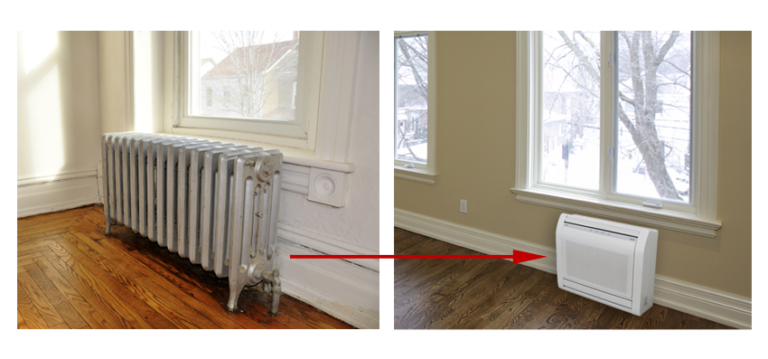 At less than 24" high and 30" wide, floor mount models fit easily under a standard window and can replace a radiator twice its size while producing more capacity.
Contact Us Today For Fujitsu Products and Services in Nashville, TN and the Surrounding Areas