If you make energy efficiency a priority in your home, every room can have high quality custom temperature control.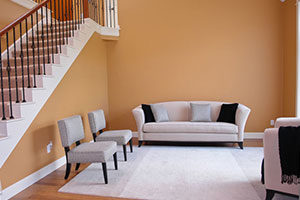 If you don't have energy efficiency in your home temperature system, one room might be impossible to control. This inconsistency is a mystery that plagues many homeowners, but the solution is often the same across the board – it has to do with measuring the individual heat load of this odd room out.
What Is Heat Load?
Heat load is the amount of heating and cooling that must be applied to a space to maintain a consistent temperature level. It depends on a number of factors including square footage, window placement, active appliances, ceiling height, and which direction the room faces. Chances are good that your mystery room has a different heat load than the rest of your home.
Energy Efficiency
Modern thermostats are essential to energy efficiency, especially if you live in an older home. Many historic residences need to be updated with heating and cooling technology that provides individual control over temperature settings. That one room might be costing you a significant amount of money each month to cool, and having an updated thermostat will help keep expenses down and comfort optimum.
Zoning System
If you have one room in the house that requires more heating and cooling, it's no problem. Zoning allows you to manually control the temperatures in different parts of your home, for more comfort, convenience, and cost efficiency. You don't have to sacrifice the rest of your home for this one area.
Click here to get more information about the energy efficiency methods that can keep your temperature settings just right.