Does your maintenance agreement cover emergency sewer repairs?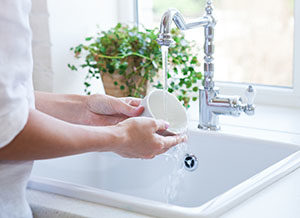 Not many home repair situations are more intense than sewage related incidents, so make sure your plumbing maintenance agreement protects you by providing reliable preventative action.
Water lines are responsible for carrying dirty water away from your home and delivering clean water to your showers, sinks, and toilet bowls. This is the extent of what many homeowners ever want to know about their sewer lines. It's not something the average person wants to dwell on. But in the event of a clog or other emergency, it's good to know the early warning signs before disaster strikes.
It's easy to spot a potential clog in your water lines. There are visual and audible cues, such as gurgling in the lines when water is running or a toilet that is slow to flush or refill the tank. These things are an indication that something might be blocking your water line.
Since water lines run underground, it can be difficult to determine the source of the problem. With regular maintenance inspections, a technician should be able to provide reliable upkeep, run a cable through home pipes, and reduce the risk of emergency repair situations. But there can always be unforeseen complications. Tree roots and other debris underground can be a huge threat to efficient piping.
A spillover of raw sewage can lead to extensive damage in your home. If you notice a significant clog in your main line, turning off the water can be the difference between thousands of dollars in damage. Shutting off the water until professionals arrive will prevent any escalation in the meantime.
Contact our professional team at MJ Frick and ask how a maintenance agreement can help to improve the water lines of your home.