Furnace Service in Nashville, Brentwood, Franklin, TN and the Surrounding Areas
Prepare Your Furnace For The Winter With Premium Furnace Service in Nashville, Brentwood, Franklin, TN and the Surrounding Areas
Trying to find a new contractor every time you need work done on your furnace can be a pain. It is also risky. Choosing new contractors time and time again, who knows when you are going to draw the short straw. Would it not be more convenient to have one contractor available to help you regardless of what you need? The good news is MJ Frick Company Inc. can help you with Furnace Service in Nashville, Brentwood, Franklin, TN and the Surrounding Areas.
We offer every service you will ever need for your furnace!
MJ Frick Company Inc. genuinely cares about the comfort of your home. Our job is to make home comfort affordable and convenient. Of course, we don't expect you to take our word for it. Check out what our former customers had to say about the quality workmanship we provide in each of our services.
MJ Frick Company Inc. Is Here To Provide Every Furnace Service in Nashville, Brentwood, Franklin, TN and the Surrounding Areas You Could Possibly Need
Tired of struggling with the cold? Is your furnace well-beyond its years and in need of a replacement? MJ Frick Company Inc. offers professional installation and replacement services.
Our NATE certified technicians can help you find the perfect furnace for your home. They will help you consider important factors that need to go into the search for a reliable residential furnace. But perhaps the most important part of all, they will provide a quality installation that you can trust.
After helping you with a furnace installation, we would be delighted to help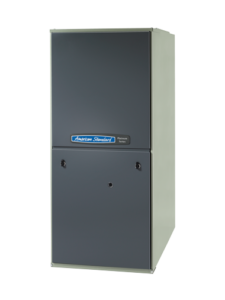 you ensure the comfort of your home for years to come. That is why we have taken the time to perfect our post-installation services.
Tired Of Skyrocketing Utility Bills? We Are Here To Help!
Each year, your furnace performance starts to decrease. This is inevitable. However, reducing the drop in efficiency is entirely up to you.
Wondering how you can maximize the performance of your furnace for years to come?
We are glad you asked! Preventative maintenance is the most important service we offer. Our technicians come in, and ensure that there is nothing causing your unit to work more than it should. This effectively relieves the unit from unnecessary pressure while keeping your home warm.
Consequently, this will decrease your utility bills. It will also make certain your furnace breaks down far less frequently.
Get In Touch With Our Expert Technicians Today!
Would you like to find out more about our Furnace Service in Nashville, Brentwood, Franklin, TN and the Surrounding Areas? Our friendly support staff would be delighted to answer any questions you may have. Of course, they can also help you schedule an appointment with our expert tech guys at a time that suits you.
Ready to get the best possible contractor looking after your furnace all year round? You can get in touch with our friendly support staff through our Contact Us page. You can also call us at (615)-431-8095.