Many homeowners have no idea if their home is equipped for environmental friendliness.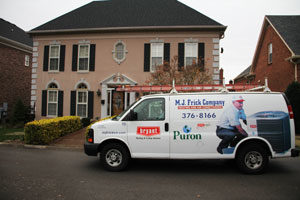 Homeowners should be aware, when it comes to optimizing the environmental friendliness of their living space – it's a win-win situation! Not only does a greener living lifestyle acknowledge the part we all play in taking responsibility for eco-awareness, it also cuts your operational costs and saves money on living expenses.
So, how can you know if your home is a prime candidate for eco-updates? There are some general warning signs that you might be running with inefficiency, such as abnormally high utility costs. But the best way to be sure is to get a home energy audit.
Home energy audits are conducted by professionals and involve a realistic evaluation of all your major appliances. This kind of comprehensive assessment can provide an explicit breakdown of how much energy you use and where that energy is going on a monthly basis. If there are outdated appliances, you will be able to pinpoint their impact on your budget.
Once you have isolated the big spenders in your utility breakdown, you can create a strategy for cutting costs and eliminating inefficiencies. Some of the most common solutions include updating the insulation to retain temperature control, scheduling proper preventative maintenance for major appliances, and implementing good habits and awareness with lighting and water use.
Until you schedule a home energy audit with qualified technicians you will not know the best way to reduce costs and update your home. With summer in full swing, cooling costs alone are sure to spike. Make sure you are getting your money's worth this season and not throwing cash out the window.
If you are ready to take steps toward achieving environmental friendliness in your home, click here to reach the experts at MJ Frick or call 615-431-8095.