Maintenance agreements are critical to keeping repair costs down.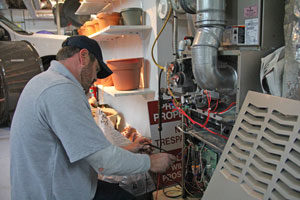 To some, a maintenance agreement might just seem like another annoying expense. But to the informed homeowner, a maintenance agreement represents much more than that. It represents a summer and winter free of discomfort and hassle. It represents a security net that can catch problems before they disrupt busy schedules. It represents protection for an important appliance and long-term investment. Here's why a maintenance plan is the most critical part of your heating and cooling plan:
Extra Security
When you purchase a heating and cooling system, you have to keep in mind that this is a long-term investment. HVAC systems are meant to last at least 10 years. Over time, even the best made appliances will experience technical trouble. During these times, a maintenance agreement will reduce emergency repair costs and keep your system functioning at peak efficiency.

Preventative Maintenance
This is one of the most important factors to consider when choosing a maintenance agreement plan. By scheduling regular intervals for an experienced technician to inspect the system, you are more likely to catch potential problems before they reach critical level. This saves you the expense and inconvenience of emergency repairs.

Pre-season Checkup
Most maintenance agreements provide extra protection within the first year of your purchase, meaning that if anything goes wrong in the early stages of installation and operation you will be covered. It also schedules checkups before the summer and winter months when repairs most often occur. While others are forced to schedule a last-minute repair, you will be staying comfortable before the seasonal rush.
Get more information about HVAC maintenance agreements from our friendly team of experts at MJ Frick today.