Furnace Repair in Nashville, Brentwood, Franklin, TN and the Surrounding Areas
Getting Your Home Warm When It Counts
Let's face it, nobody thinks about Furnace Repair in Nashville, Brentwood, Franklin, TN and the Surrounding Areas until the thing crashes on what seems like the coldest night of the year. Then it's all you can think about: "How do I get the house from frigid back to warm – right now?"
Furnace Repair Issues
There is nothing as demoralizing as waking up in the middle of a cold winter night to a dead furnace. But if you're like most of us, you're concerned about the potential expense of repairing that furnace. Here are some issues that can impact the cost of repairs:
Cause of Problem
Most furnaces are reliable and work well for many years without problems. But occasionally, they do break down. A lot of the issues that crop up with furnaces are the result of cleaning and maintenance neglect. Still other problems are with the electrical or mechanical elements of the furnace. The most common problem-makers are:
Dirt: If the issue is caused by poor cleaning or maintenance, you might be able to solve the problem just by cleaning it. In this case the repair costs will be fairly minor.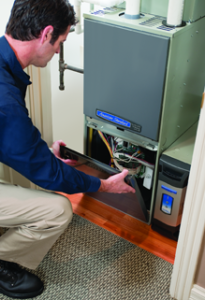 Electrical: If the issue is electrical in nature, it could be related to a non-furnace matter. Be sure to inspect all breakers and circuits for electrical issues around the house. If this turns out to be the case, the repair costs might still be minor.
Parts: If the problem is caused by faulty parts that must be replaced, then expenses could be much higher.
Cleaning Your Furnace
Dirt is the big villain when it comes to your furnace. It wastes fuel and seriously reduces efficiency. Dirt also impacts the furnace components, so cleaning is critically important in the repair process. Here are the three parts that should always be kept clean:
Filter
Blower
Motor
If you've determined that the problem is caused by dirt, be sure to have your furnace professionally cleaned. Then arrange for periodic cleaning and maintenance. It's the best way to steer clear of expensive repairs in the future.
Please contact us today to find out about our furnace repair services. Call 615.431.8095 now to learn about our furnace repair and maintenance programs.