New water heaters are some of the most popular home improvement and upgrades homeowners make. Here's what you need to know if you're considering one for your home.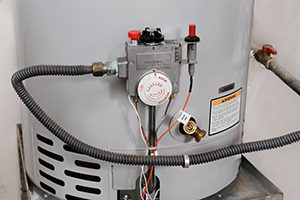 At the top of the list of home improvements and upgrades our Nashville area customers make is getting a new water heater. Today, there is a wide range of water heaters to choose from, ranging from compact to larger scale heaters for higher output needs. You'll also have a choice between traditional water heaters and the new tankless models.
Our Most Popular Traditional Models
State Water Heaters are a trustworthy brand that offers a huge selection of high-efficiency tankless water heater that run on electric, gas, or even solar power. While the water heaters of the past were pretty standardized, now it's possible to get a unit that matches your household's capacity needs more precisely.
Popular options to choose from include the Premier Hybrid Electric Heat Pump water heater, the high efficiency gas model, the premier solar model, and many more.
Tankless Water Heaters
There are tons of options when it comes to water heaters and plenty of new technologies that are a far cry from the water heaters of the past. For superior environmental friendliness, energy efficiency, high output on-demand, and decreased heating costs, you might want to consider a tankless water heater. MJ Frick recommends the Rinnai Luxury Series and Ultra Series.
Water heaters can be a very tricky item to install in a home. With a skilled technician's help, however, the process is quick and easy. The skilled and highly efficient technicians with M.J. Frick can outfit your home with the best water heater for your home's needs.
Contact us or give us a call at (615) 249-8824 to get more information on upgrading your water heater today.