Commercial Fujitsu Products and Services in Nashville, Brentwood, Franklin, TN and the Surrounding Areas
Energy Saving Technology Increases Efficiency
Room Temperature Set Point Limitation
The minimum and maximum temperature range can be set providing energy savings while considering the comfort of the occupants.
Peak Cut Operation

To reduce peak demand charges, this function sets a maximum value (maximum average power) for the entire air conditioning system during specified peak periods. Consumption is monitored using a field-installed power meter.
During a Peak Cut condition, the heating or cooling delivered to each indoor unit will be adjusted by: shifting indoor set temperature, applying a forced off function to specified units, or by stopping the entire system.
Easily Transported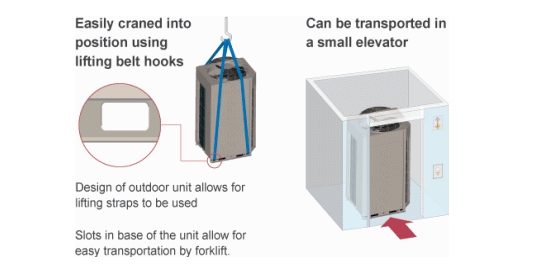 Remote Monitoring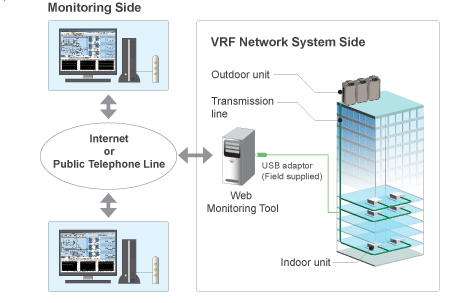 The Web Monitoring system allows you to view system operation at all times over the internet ensuring trouble-free operation.
The operating VRF network system in the building can be monitored in real time over the Internet.
Contact Us Today For Fujitsu Products and Services in Nashville, TN and the Surrounding Areas