When the heat goes out and the chill sets in, you might need to call the heating contractors. Just make sure you are protecting yourself in the process.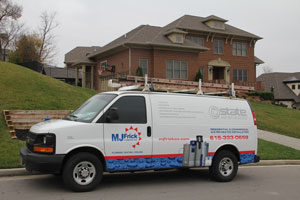 Heating contractors are a common resource when something goes wrong and the temperatures drop. But there are some issues with relying on contractors. Don't leave yourself vulnerable or put yourself in a position to be taken advantage of. Here's what you can do to avoid problems:
Investigative Research
You don't have to be Sherlock Holmes to make a smart selection when it comes to choosing the right contractor for you. But a little digging definitely doesn't hurt your chances of finding a reliable professional. Make an informed decision with consideration toward reviews, customer service background, and professional certifications.
No Evaluation, No Quote
Don't trust vague generalizations with no basis. Each home and HVAC unit is different and deserves a custom inspection before prices or solutions are suggested. A true professional will give diagnostics based on personal evaluation. Taking time to look for potential mechanical problems and to listen to the source of your complaint is important.
Beware Replacement Scams
It's true the HVAC equipment won't last forever, and when the time comes to invest in a replacement system you have to bite the bullet. But be cautious around any professionals who push too hard or too suddenly for a complete system overhaul. Out with the old, in with the new – it can be a great decision, but make sure you are the one calling the shots.
All heating contractors are NOT the same. Schedule an appointment with MJ Frick, and you'll see why.