Wondering about furnace installation? Here's information you need from the best HVAC companies.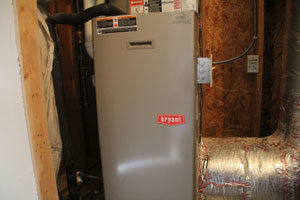 What qualities should you look for in HVAC companies when it comes time for furnace installation? As with any business, heating and cooling professionals should be upfront and honest with their customers.
Even with furnace installation, energy efficiency isn't always the most important thing – surprised?
Furnace installation is a process that you probably don't have much experience with, unless you moonlight as a professional heating and cooling technician. In which case, problem solved! But your average homeowner doesn't have time to master the art of large appliance installation, although many wish they could.
When talking with your HVAC company experts, make sure you get a comprehensive overview of important new furnace factors, including:
Noise level
Electrical usage
Warranty and coverage details
So let's say you find the furnace that's right for your home and your budget, but now there are installation costs. Maybe you start thinking you are up to the task of saving yourself the money and just installing the thing yourself. Wrong!
Even if you are somewhat handy around the house, please know furnace installation is a totally different beast! Many homeowners feel an understandable reluctance to rely on HVAC companies for expensive product maintenance and set-up. But furnace installation can and does go wrong. Whether you botch the actual equipment by physically mishandling it or you just don't make airtight and efficient connections, you'll risk losing more money than the installation would cost in the first place.
Bottom Line: Good HVAC companies will tell you that furnace installation isn't optional. You can avoid getting scammed if you are a careful shopper and take time to protect yourself by doing your own research.
Time to service your furnace? Schedule a furnace consultation with MJ Frick, top of the list of Nashville's favorite HVAC companies.