Heating and air conditioning systems that focus on energy efficiency have long-term benefits.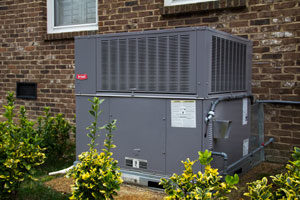 Energy efficiency should be high on the list of priorities when it comes to choosing a new heating and air conditioning system for your home. This is an investment that will directly affect your home and family on a daily basis for years to come. It's important to do research, avoid common mistakes, and make a choice that fits your lifestyle and budget.
Here are some factors to consider in your quest for an energy efficient HVAC system:
Keep Costs Down
If this is a priority for you (as it is for the majority of homeowners in the country), you should look into the current energy expenses you deal with on a monthly basis and have a goal in mind when you start shopping for a new system.
Do you want to cut your monthly costs by 25%? Over time, the cost of operating your heating and cooling unit will outweigh the cost of purchase and installation. If a more expensive unit will be less expensive to operate, it might be the better decision.
Options for Energy Efficiency
In the last decade alone, developments in the heating and cooling industry have come a long way. Environmental regulations now outlaw many of the products that were available only a short while ago.
Be informed and consider the options that might suit your home. For example, consider zoning if you have a larger house but want to reduce costs. It's also important to know the dimensions of your home and the size of your ideal unit. A unit that's too small will struggle to efficiently maintain temperature control; a unit that is too big may generate costs well above what you hope to pay for your household expenses.
Learn more about your options for a new HVAC system that focuses on energy efficiency.