Maintenance agreements can protect your appliances with yearly updates.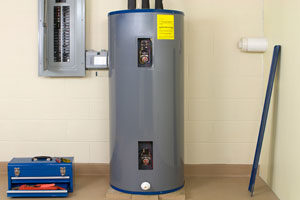 Investing in a maintenance agreement allows you to take advantage of the available updates to your household heating and cooling systems, and a yearly water heater flush might be one of the most important benefits you never knew you needed. If you have a water heater, you know how hard this appliance works to cycle warm water for cooking, cleaning, bathing and other heating processes in your home. So why would you ever want to drain your hot water heater? Here are just a few of the most common reasons:
You Want to Target Inefficient Buildup
Your hot water heater tank needs to have fresh water cycled through at least once a year in order to prevent stagnation. Buildup of sediment can reduce the overall efficiency of your heater, and create a damaging environment within the reservoir of the appliance. This kind of junky mineral buildup and other debris can make your hot water heater more vulnerable to breakdown and emergency malfunction.
You Want to Save Money
One of the great benefits of regular maintenance comes with knowing your system will last longer and work better for an extended time. When homeowners invest in a large, expensive appliance they want to get the most bang for their buck. Maintenance agreements are an easy way to take care of you appliances with preventative maintenance.
You Want Your Family to Be Safe
Hot water heaters can be dangerous to service – the heating elements can be potentially scalding and need to be drained following proper regulations. Investing in professional services will protect your appliances without putting you or your home at risk.
Contact MJ Frick to learn more about all the benefits of maintenance agreements.