Maintenance agreements can help busy homeowners avoid mechanical meltdowns this summer.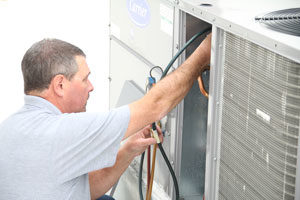 In a world of housekeepers, nannies, lawn guys and dog walkers, time is the most precious commodity we have – and maintenance agreements are the best way to stay on top of everything. A maintenance agreement guarantees professional inspections on your heating and cooling unit throughout the year, usually right before the seasons change; so potential maintenance issues do not affect your home comfort.
Maintaining a properly running system is your responsibility as a homeowner. But that doesn't mean you have to start taking night classes to specialize in a new career field! Learning the ins and outs of a complex mechanical system is best left to the professionals. Scheduling updates and preventative maintenance checks are just as important as the handyman who services the cooling equipment, and a maintenance agreement makes that process simple and convenient.
So what does a dirty air conditioner feel like? And how do you know if you have one? Some portions of your heating and cooling system are out of everyday sight, so you can't always depend on the obvious dust and dirt accumulation to give you a sign. One of the ways to tell is just time. Keeping schedule with your maintenance visits on a regular basis will ensure ducts, filters, and vents don't have time to accumulate wear and tear from neglect. Unexpected changes in your utility bill can also indicate a decrease in efficiency from want of cleaning or maintenance.
Click here to get more information about the common warning signs of a cooling system in disrepair and learn how a maintenance agreement can help.