Do you have plans in place to make sure you optimize your home HVAC for the new year?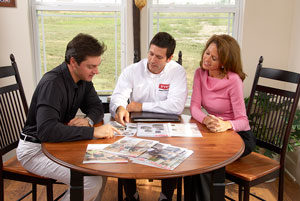 Great HVAC systems keep you comfortable through any weather, but they can't work miracles without a little help from you. Making sure your unit is in the best condition for the year 2015 before intense weather strikes is imperative to avoiding repair situations and other mechanical issues in the coming year.
When your heating or cooling element is on the fritz, it can lead to some extreme discomfort. The situation tends to escalate from zero to sixty in no time flat. Too much heat makes people cranky, while the cold makes them shiver. Try to keep the peace with a balance from your HVAC unit that is comfortable and reliable all year round.
Here are 3 things you can do for your HVAC unit to get prepared for 2015:
Invest in Preventative Maintenance
You don't go all year without visiting the doctor for a general check-up. The same logic applies to the health of your heating and cooling unit. Getting a professional preventative maintenance plan is essential to catching problems before they escalate.
Air Quality Control
Remember that your heating and cooling unit does more than just keep you comfortable – it keeps you safe. The air you breathe in your home can be as polluted as the air on the street if you don't invest in filters and cleaning. Mold, dust, and other particles should be monitored and removed before they circulate in your home.
Timing is Everything
This is especially true of HVAC repair. Don't wait until the temperature change is in full swing – then you'll be like every other schmuck with an overworked unit. Get a jump on the process if you think your unit is overdue for an inspection. It's cheaper to pay for a checkup than a full-blown repair.